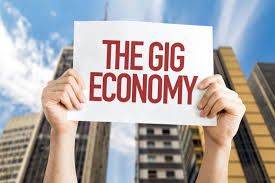 Folks, 
I am eternally grateful for the United States Congress for their swift bi-partisan action in creating this first relief package and I am even more grateful to all of the advocacy groups including SAG -AFTRA who made sure that creative professionals, independent contractors, the self-employed, and all of us in the gig economy were included. I know there will be more aid needed, but this is an outstanding first step. Thank you to Senators Chuck Schumer and Amy Klobuchar and all of the legislators who stayed at work on this, and continually mentioned the gig economy in the press to let us know that our community was not forgotten.
You can download a breakdown of how this plan works with this link.  These documents were forwarded to me from SAG-AFTRA.
Folks, like many of us,  I wrote to our two U.S. senators to make sure we were being advocated for. They did it.  Let's all take 5 minutes to write to our two U.S. Senators, or call them and thank them.  If you don't know who your U.S. Senators are,  dial this number, enter your zip code and you'll be patched  directly to their offices in Washington or their voicemail.  And yes, it's their job, but we should always be willing to recognize
 a job well done. Stay safe and keep supporting our amazing health professionals and local leaders.